Play Off/ Championship Admission Fee
Posted By Alfredo Ortiz 2:00PM 3/7/2011
PLAYOFFS WILL START MARCH MONDAY THE 21ST, ADMISSION FOR ADULTS WILL BE $2.00 AND CHILDREN $1.00
CHAMPIONSHIP GAMES WILL BE SATURDAY THE 26TH AND SUNDAY 27TH, ADMISSION WILL ALSO APPLY.
Posted By Kevin Lopez 12:45 PM (3/4/2011)
THERE ARE SEVERAL TEAMS WITH OUTSTANDING BALANCES FOR THE TEAM REGISTRATION FEES ON THE 2010-2011 BASKETBALL SEASON. IF YOUR TEAM IS ONE OF THEM PLEASE REMIT YOUR TEAMS PAYMENT ASAP. THE FEE MUST BE PAID NO LATER THAN MARCH 8, 2011 OR ALL YOUR GAMES WILL BE CONSIDERED A FORFEIT AND YOU WILL BE UNABLE TO PARTICIPATE IN THE NEXT GAME, PLAYOFFS, OR CHAMPIONSHIP GAMES.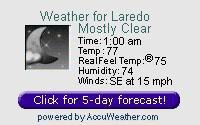 | | | |
| --- | --- | --- |
| | No Personal Checks or Faxes | |
We Will Not Accept Any Faxes For Applications/Rosters Please Hand Deliver To 500 Moctezuma
| | | |
| --- | --- | --- |
| | Sponsors | |
| | | |
| --- | --- | --- |
| | Play Off Seeding Top 4 Teams | |
| | | |
| --- | --- | --- |
| | Undefeated Teams For 10-11 | |

Harmony 2 (K A)
Dovalina (K 2A)
A. Pierce 1 (K 3A)
Benavides 3 (K 5A)
Gutierrez 2 (K 6A)
Gutierrez 1 (K 7A)
Ruiz Girls 2 (1st A)
Tarver (1st 2A)
Ryan 1 (1st 3A)
M. Help 1 (1st 4A)
Newman (1st 5A)
Benavides 2 (1st 7A)
Borchers 1 (1st 8A)
Nye 1 (1st 9A)